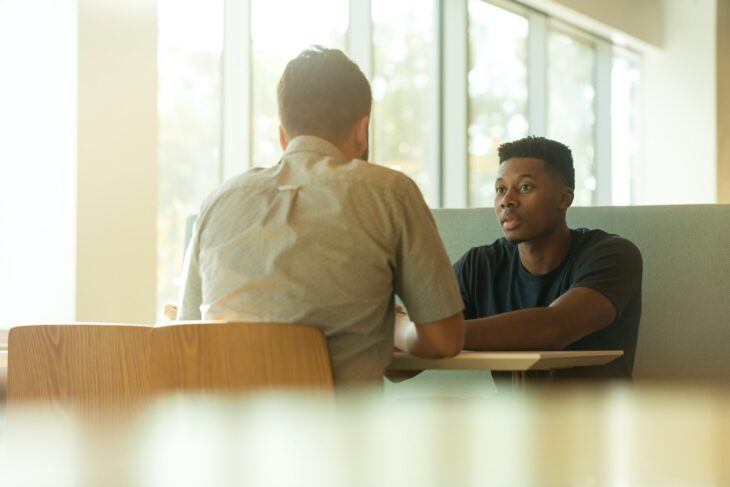 Staffing agencies offer recruitment and candidate selection services for organizations that may not have the time, expertise, or resources necessary to manage high-volume hiring processes. Some staffing agencies provide temporary workers, while others specialize in contract-to-hire positions on a part-time or full-time basis depending on the job vacancies they need to fill. Companies often use staffing agencies to expedite and improve the hiring process for Human Resource departments. Regardless of the type of employment there are many advantages to using a staffing agency, which are outlined and described in detail below. 
Retention
:
Employers that use a staffing agency for temporary employees gain the benefit of observing employee performance, qualifications, and work habits before making a temporary employee a permanent hire. This can reduce the rate of attrition once the trial period is over, having already ensured that all parties are satisfied with the employment arrangement. A staffing firm's ability to vet a wider pool of applicants improves candidate quality, making it more likely that employees are retained long term. Loop employs a full-time onsite Staffing Business Partner to manage relationships with all contractors, another contributing factor that has been demonstrated to greatly reduce turnover. This is illustrated by the fact that Loop's average attrition across staffing clients in 2021 was just 11.87%, significantly below the national average of 20.75%. 
Lower costs:
Businesses may choose to use a staffing agency in order to reduce costs associated with sourcing, hiring, and retaining employees. Salary, healthcare, retirement benefits, paid time off, taxes, and insurance contribute to the significant expense associated with high volume hiring. The burden of these costs, along with the personnel and technology required to hire at scale, is assumed entirely by the staffing agency. Staffing agencies find candidates and fill open positions more quickly and efficiently than busy internal HR teams, helping clients to avoid lost revenue attributable to position vacancies and an under-skilled workforce.  
Modernizing workforce technology solutions:
Staffing agencies invest time and resources researching, financing, and implementing cutting-edge technology solutions associated with high-volume hiring. Investing internally in the best available technology needed to source, screen, onboard, and start new employees is not a realistic option for many businesses. A large, multidimensional business growing quickly will likely have priorities beyond vetting and developing expertise in HRIS and recruitment platforms. A staffing agency like Loop already has the requisite technical infrastructure in place. Digital recruiting campaigns, applicant tracking systems, candidate portal platforms, and automated onboarding processes together form the groundwork of a successful hiring program. When using a staffing agency such as Loop, you are utilizing the very best available tools and technical approach without the resource commitment of direct investment. 
Onboarding and payroll support:
Staffing agencies manage all the technicalities and minutia of the employee onboarding process, including tax, insurance, DBI, and procedural documentation. These tasks would typically fall on HR departments not equipped to respond to the influx of organizational assignments, paperwork, and email communication. A staffing firm will also oversee the payroll process for contracted employees, including distribution of total wage earnings, compliance with taxes and deductions, and fielding employee questions and concerns.