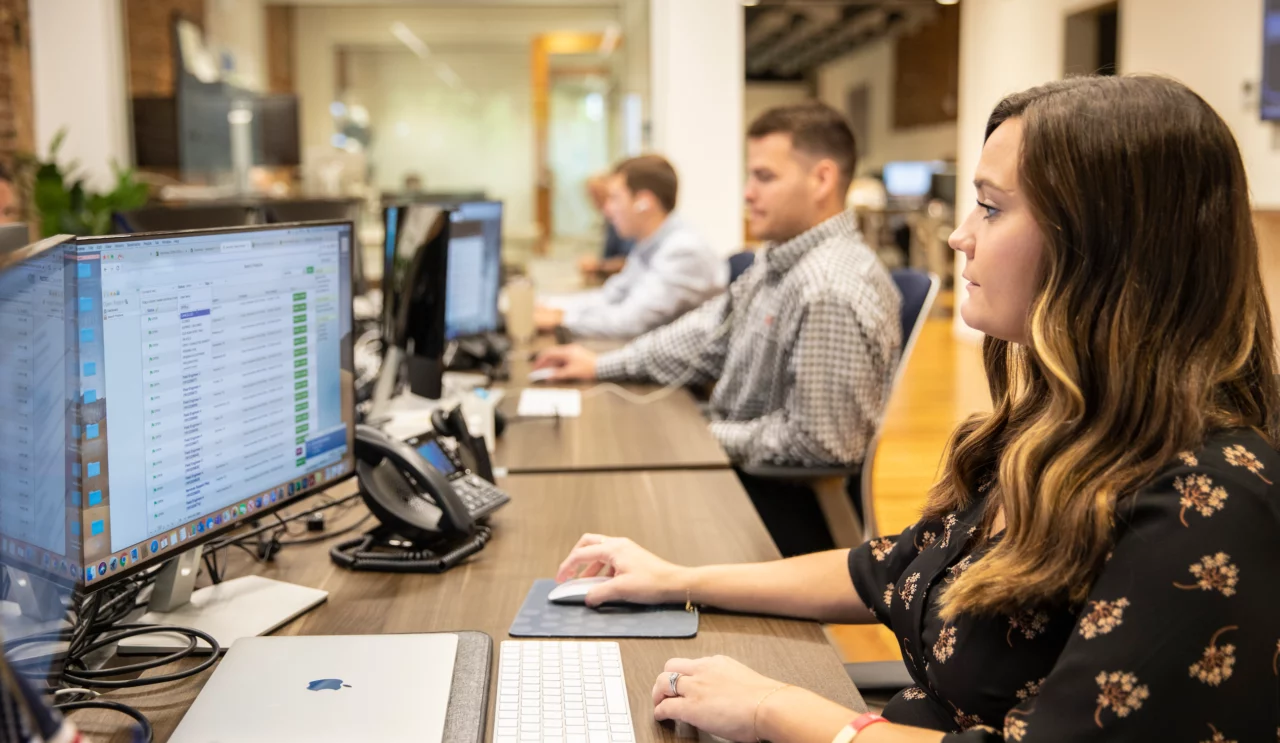 We do not just find any talent. We will find you the right talent.
We are more than just a staffing partner. Our staffing experts specialize in matching the best candidates with your open remote, hybrid, and on-site opportunities. In addition to finding you the best candidates, we will also manage employment services for every position you contract through us, including background and reference checks, on-boarding, extension and termination, payroll services, and benefits. We do this so that you can focus on your business.
Save countless hours sourcing and interviewing candidates when you partner with us. From customer service and call center personnel to field engineers and technicians, we will find the highly engaged and motived people to fit into your company.
Contract-to-Hire
Our contract-to-hire solution allows clients to gain first-hand experience with potential hires to better assess their skills, capabilities, and fit before making the commitment to a permanent hiring decision. This model has led to industry-leading success, particularly in helpdesk and technology staffing environments.
Flex Hiring
Our flex hiring option gives clients the ability to scale a workforce up or down contingent on immediate business needs. LOOP's flex hiring team and technology are equipped to accommodate rapid growth as you adjust to seasonality or sales increases within your business.
Commercial Staffing
Utilizing technology, talent, and business intelligence, our Commercial Staffing offering has produced award-winning results. We supply a secure digital onboarding platform, self service employee portal, and web-based time and attendance software to all new hires, ensuring all contractors are set up for immediate success. Our data and intelligence platforms allow us to access real-time KPIs so we can track performance and convey relevant information back to our clients.
MSP Programs
In addition to cutting costs, MSP programs allow us firsthand leadership and visibility over a contingent workforce. Our MSP team tracks all the relevant metrics pertaining to attendance, performance, and employee engagement while simultaneously providing high-touch, personalized customer service to both clients and contractors on site.
Vendor on premise
The successful management of any contingent workforce requires partnership between vendor and client. In some cases, this partnership may warrant LOOP's on-premise representation. Our Business Partners and Managers can assist with onboarding, new hire training, employee engagement, coaching, and discipline onsite at the client's place of business. This relieves pressure on the client and solidifies LOOP's day-to-day commitment to providing exceptional contract resources.
Asset provisioning
One of the many challenges of managing a remote workforce is handling equipment. We ease this burden for our clients by distributing and inspecting all devices at the beginning and end of assignments. In the event that equipment is broken or not returned on time, we make sure to resolve the issue with employees immediately without involving the client.