AUGUSTA, GA, March 26, 2019: LOOP, based in Augusta, Georgia has been named a winner of the 2018 Pinnacle Group Premier Partner Award for their contributions to the Unisys MSP account. Pinnacle Group, a global workforce solutions provider, recently announced the inaugural class of winning suppliers for its Premier Partner Award Program.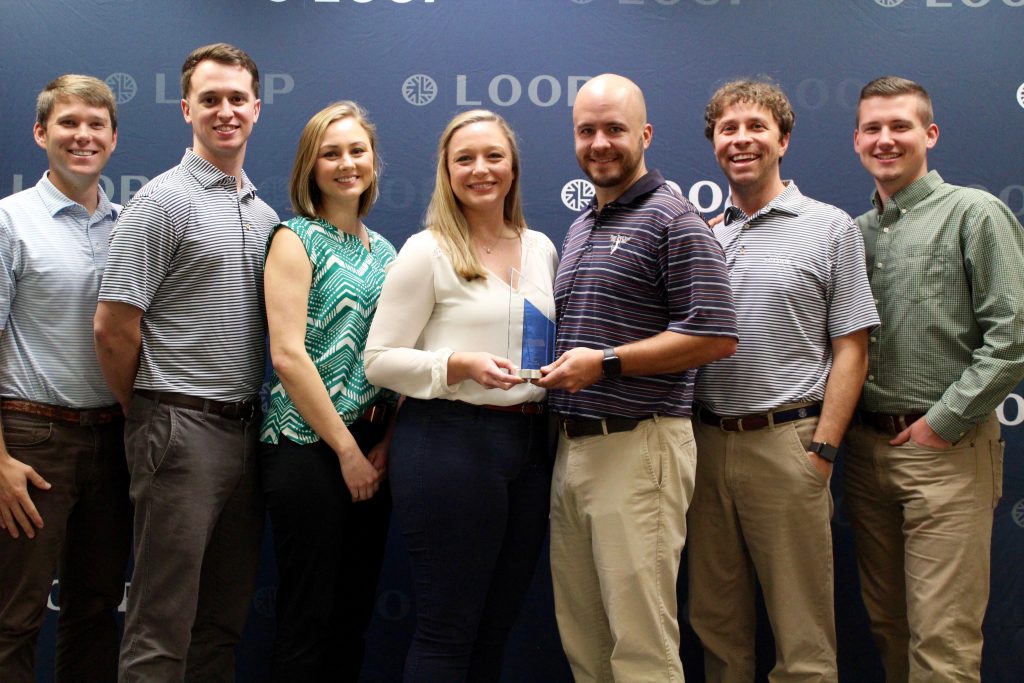 Eight companies were selected from Pinnacle's supply base as the top suppliers. They were evaluated based on their service to Pinnacle Group's managed services provider (MSP) clients during 2018. The criteria used to identify the winners focused on program market-share, year over year growth within the account, candidate quality, customer and program office satisfaction, and industry and community leadership.
Loop began its partnership with Pinnacle Group and Unisys in 2017. This coincided with a push by Loop to establish itself as the premier supplier of talent for firms operating in IT, Cyber, and Digital Marketing. Donald King, Loop's Director of Staffing, identified communication as the key to their successful partnership with Pinnacle.
"We were clear about our expectations and ability to deliver from day one," said King.
"We've maintained our commitment to deliver the highest level of service and communicate effectively in our day to day efforts. The Pinnacle team maintains the same level of standards, which keeps us aligned on both a tactical and strategic front."
Pinnacle and Loop intend to continue their collaboration on workforce solutions for the foreseeable future. Due to their contributions to explosive growth in recent years, Pinnacle Group wanted to honor the significant contributions of its suppliers.
"Recipients of the Premier Partner Award are trusted partners who are committed to Pinnacle Group's two core values: delivering impeccable service to our clients and putting people at the heart of everything we do," said Pinnacle Group's Chairman and CEO Nina Vaca. "As the contingent workforce industry becomes increasingly complex, these firms have tackled challenges and provided proven solutions while giving back to the communities where they live and work, just as Pinnacle has done since its founding."
About LOOP
Connecting people, professions, and innovative ideas, LOOP offers a full circle of Human Resource Solutions including Professional Recruitment, Contingent Staffing, and HR Advisory Services. To learn more about LOOP and how we help businesses and job seekers, please visit www.looprecruiting.com, call (706) 922-7654, or email info@looprecruiting.com.
About Pinnacle Group
Pinnacle Group is a leading provider of workforce solutions in the core verticals of Managed Services (MSP), Staffing and Payrolling. Founded in 1996, Pinnacle Group provides innovative services and strategies to iconic global brands with a focus on program transformation and emerging technology. Consistently named one of the fastest-growing companies in the country by renowned organizations, Pinnacle Group has become one of the largest providers in its industry providing services across the globe. For more information, visit pinnacle1.com.
https://www.linkedin.com/company/loop-recruiting
https://www.facebook.com/looprecruiting/
https://twitter.com/looprecruiting
Press Contact:
James Williams
801 Broad Street, Suite 800
Augusta, GA 30901
706-922-7654