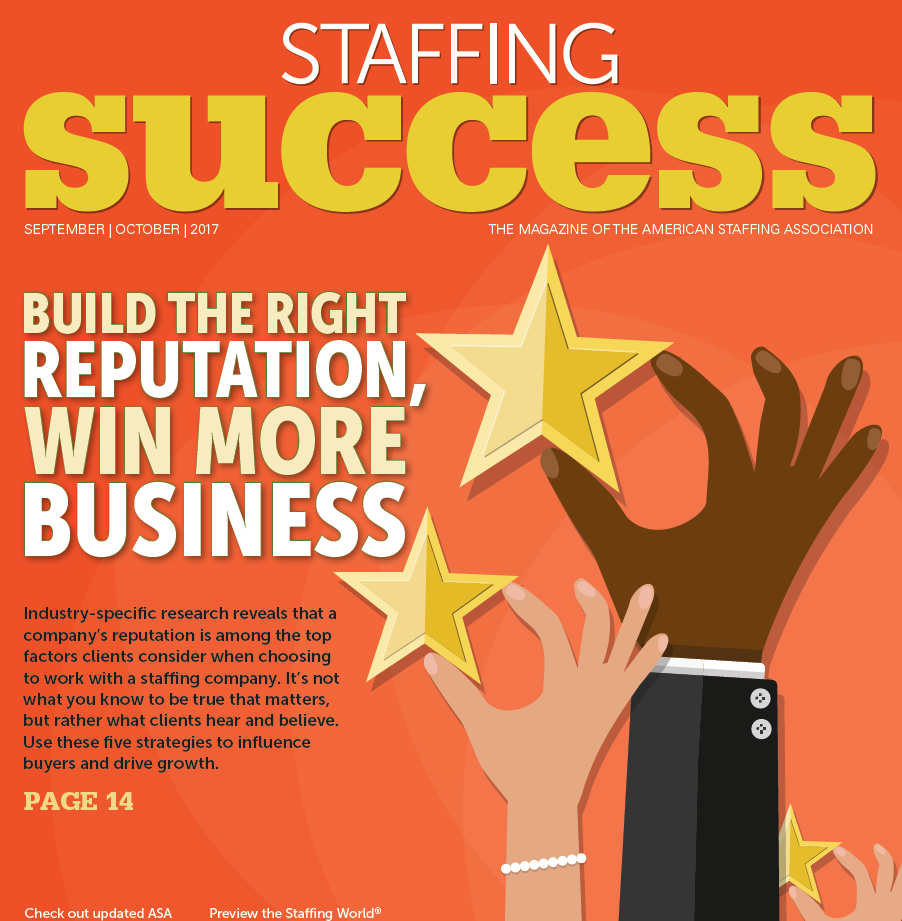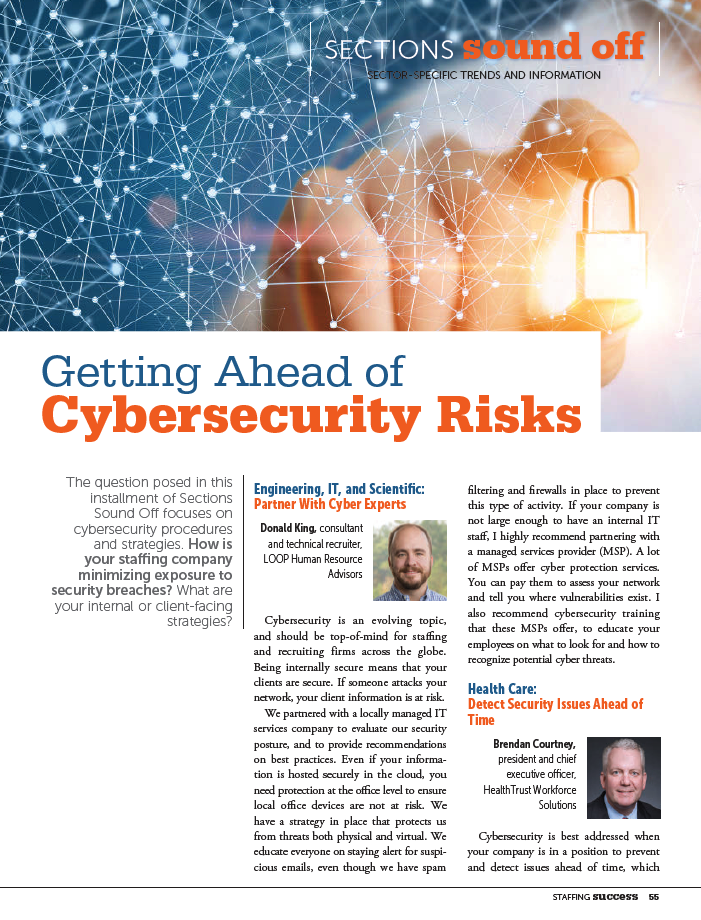 How is your staffing company minimizing exposure to security breaches? What are your internal or client-facing strategies?
Cybersecurity is an evolving topic, and should be top-of-mind for staffing and recruiting firms across the globe. Being internally secure means that your clients are secure. If someone attacks your network, your client information is at risk.
We partnered with a locally managed IT services company to evaluate our security posture, and to provide recommendations on best practices. Even if your information is hosted securely in the cloud, you need protection at the office level to ensure local office devices are not at risk. We have a strategy in place that protects us from threats both physical and virtual. We educate everyone on staying alert for suspicious emails, even though we have spam-filtering and firewalls in place to prevent this type of activity. If your company is not large enough to have an internal IT staff, I highly recommend partnering with a managed services provider (MSP). A lot of MSPs offer cyber protection services. You can pay them to assess your network and tell you where vulnerabilities exist. I also recommend cybersecurity training that these MSPs offer, to educate your employees on what to look for and how to recognize potential cyber threats.
-Donald King, Consultant and Technical Recruiter, LOOP