AUGUSTA, GA, September 28, 2017: LOOP, a recruiting agency specializing in technology and cyber security, is moving downtown to accommodate both recent and future growth. Partnering in the project are Milestone Construction and 3D Development. Together, the three home-grown companies are enthusiastic about their move downtown.
The move will take them to the old Beehive building on the 900 block of Broad Street. The historic redevelopment project will be known as "972 Broad." Renovations to the 8,000 square foot building will begin in January of 2018 and are expected to continue for one year. Architecture firm Dickinson Architects has been retained to lead the design of the project in concert with Milestone Construction as the general contractor.
Founded in 2015, LOOP has carved out a niche performing HR advisory, recruiting, and staffing services for a number of Augusta's leading technology firms, including Augusta-based software giant TaxSlayer.
"LOOP is a crucial contributor to our company's growth, leading multiple successful searches for executive-level talent," said Brian Rhodes, CEO of TaxSlayer. "I look forward to the continued development of our business partnership as they make their move downtown."
LOOP's relocation is part of a broader trend toward revamping downtown Augusta as a thriving technology hub. Co-founder Charlie Wall has been closely tracking this development, and he believes his young company is making a move at just the right time.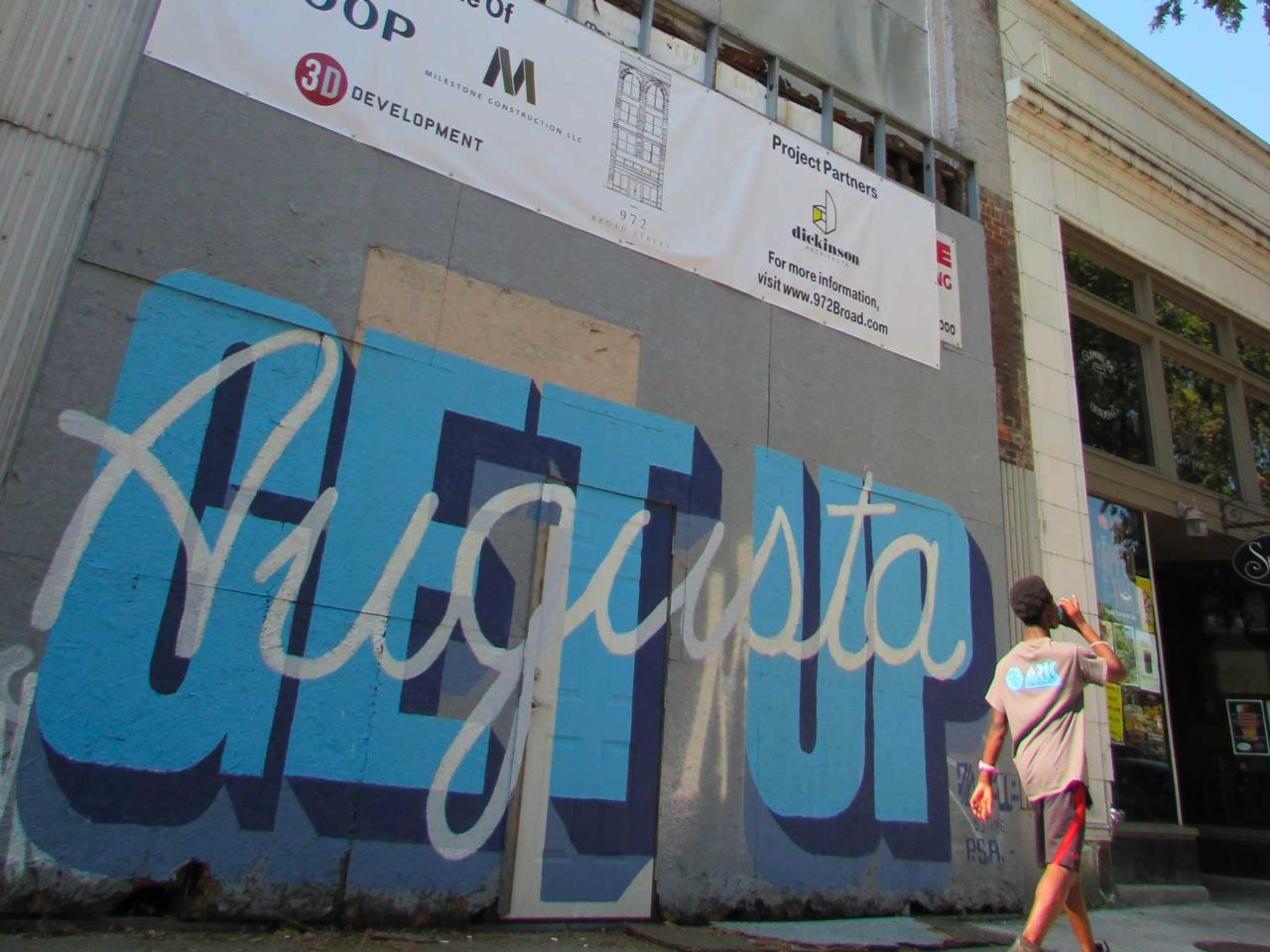 "It was important to us to be close to our strategic partners, and to be actively involved in the resurgence of downtown," said Wall. "We think we are well-positioned to partner with energetic, technology-driven companies in the area."
One of the companies Wall is referring to is Unisys, a global managed IT firm. The average age of LOOP's recruiting team is 29, making them suited to serve Unisys's goal of reaching Augusta's young IT talent pool.
"LOOP's ability to find and attract young technology professionals has been an important part of our talent acquisition strategy in Augusta," said Dale Dye, Executive Site Director for Unisys's North American locations. "The relocation downtown further cements their place as a leader in the growing cyber and technology movement we are experiencing."
Milestone Construction is a commercial construction company licensed in Georgia, South Carolina, Alabama, and Tennessee. The company offers a range of construction services, including pre-construction, construction management, general contracting, and design-build services.
"Moving downtown will give us a chance to be at the heart of something special in our city, and downtown's upward trend is something we are very excited about," said Miles Dunstan of Milestone Construction.
3D Development is a full-service real estate development company that specializes in single-tenant, net-leased retail projects. The firm offers its development services nationwide, with additional offices in Texas and South Carolina. 3D Development has been doing business in Augusta since 2010.
For more information about the project, visit www.972broad.com
About LOOP: Connecting people, professions, and innovative ideas, LOOP offers a full circle of Human Resource Solutions including Professional Recruitment, Contingent Staffing, and HR Advisory Services. To learn more about LOOP and how we can help businesses and job seekers, please visit www.looprecruiting.com, call (706) 922-7654, or email info@looprecruiting.com.
https://www.linkedin.com/company/loop-recruiting
https://www.facebook.com/looprecruiting/
https://twitter.com/looprecruiting
Press Contact:
James Williams
LOOP
1100 Frazier Drive, Augusta, GA 30909
706-922-7654
jwilliams@looprecruiting.com