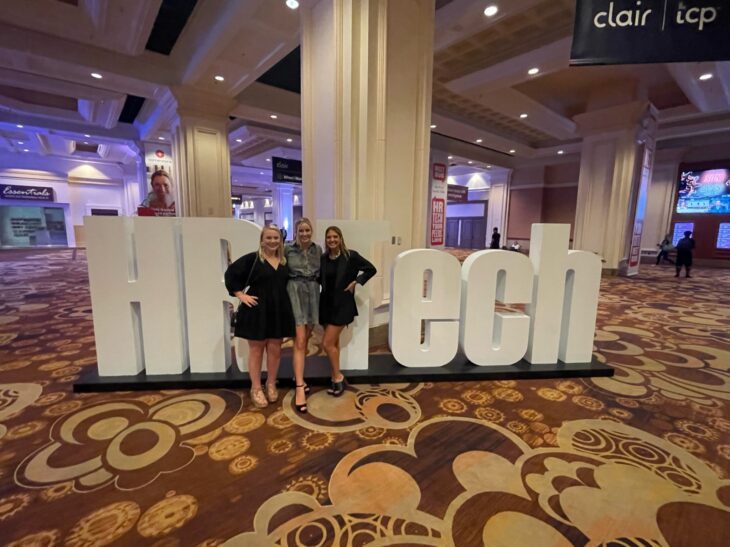 The HR Technology Conference in Las Vegas was an awesome opportunity to explore emerging talent acquisition, payroll, development, and artificial intelligence systems. With this being the first expo in 3 years due to the pandemic, companies went above and beyond on their displays. A common theme that we found while speaking to companies was that is was less about technology and more about people.
Although each software was different, they all aimed to attract, find, and retain top talent. A few trends across the conference were prioritizing employee experience, transforming the feedback process, and investing in employee skillset growth.
All in all this conference gave light to the future of HR going back to the main roots of being people focused and collaborating to ensure a positive work environment. As the 25th year of the conference, it was inspiring to see the direction in which HR technology is growing and how Loop Recruiting will be able to play a part in the process. See you next year Vegas!